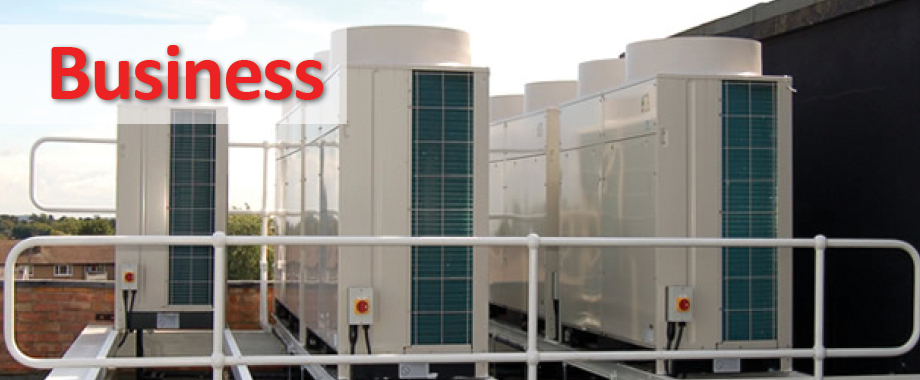 We have competitive price plans and solutions to suit every business.
If your air conditioning system is over 10 years old then it's likely to use R22 refrigerant. R22 is an ozone-depleting CFC which is now banned. By law, R22 systems will become unserviceable by the end of 2014. This means it will be illegal for anyone to repair your system in the event of a failure.
Full design packages available
Installations of VRV's, VRF's
Split air conditioning systems
Ventilation systems
Chilled water systems
Pre fabricated steel pipework
Screwed steel pipework
Thermal insulation (internal and external, ductwork and pipework)
Plumbing/Heating
Fan upgrades and renewal
Refurbishments
Energy assesments
ECA Schemes
EU Directives taken into account.
The good news is that a modern replacement system from Degree C Environmental uses environmentally friendly refrigerants. These are up to 60% more energy efficient than R22 systems, meaning you'll recover the replacement cost in energy savings alone within 3-4 years.
Offices
Comms Rooms
Meeting Rooms
Maintenance of AV Rooms
Workshops
Factory environments
Crop Storage
Retirement Homes
Doctors Surgeries
Shops
Data Centers
Storage Centers
Cold Stores
Veterinary hospitals
Hotels/ leisure.